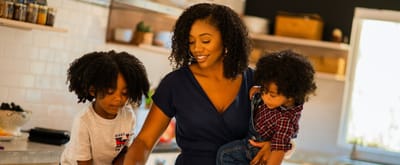 "A decent home and suitable living environment for every American Family."

This phrase is from the Housing Act of 1949, enacted as part of the "Fair Deal" promoted by President Harry Truman. It's the clearest statement of a goal for federal legislation in this area. Seven decades later, the United States has not met that goal. Omni Affordable Housing, Inc. is dedicated to picking up the torch and helping make the Housing Act of 1949 a reality for all.


Omni's Build It Better program will identify tracks of land in areas of current and future job growth. Building homes in these desired and growth areas allow the potential homeowner to live and work in the same area, allowing families to spend more time together, instead of spending hours on the road traveling to and from work. In some cases, this will allow parents to stay at home, if they choose, during the first formidable years of their child's life or allow caring for an elderly parent.